CONEXPO-CON/AGG – Las Vegas, NV– Identified Technologies, the leading fully managed commercial drone solution announced today the rollout of its Change Detection Technology (CDT). This technology compares surfaces of flights from one week to the next and visually highlights if the surface has changed. Blue represents Cut (taking away of material), and Red represents Fill (adding of material). The deeper the coloration, the more change has taken place. Areas of no coloration are indicative of no change. By using this kind of technology, one can make a determination about progress with a single glance. Identified Technologies' software allows companies to compare not only one flight to the next but also versus any other flight previously flown.
Change detection can also have a host of implications for specific industries such as mining, energy, and landfills. Mining professionals use this technology for fleet management and activity tracking. In the energy sector, pipeline managers need to monitor their pipeline Right of Ways for obstructions such as fallen trees or third party construction. With change detection, they can easily identify these obstructions and quickly remove them. In the landfill industry, change detection provides a visual representation of where there is the capacity to put additional material. This proves very useful as companies can avoid overfilling the landfill which leads to fines, and underfilling which results in leaving money on the table.
Dick Zhang, CEO of Identified Technologies comments "If a client's project is straying from the plan, they want to know immediately to minimize wasted time and resources. Identified works hard to turn data into actionable intelligence to help our clients stay on track, win more business and increase job site efficiency."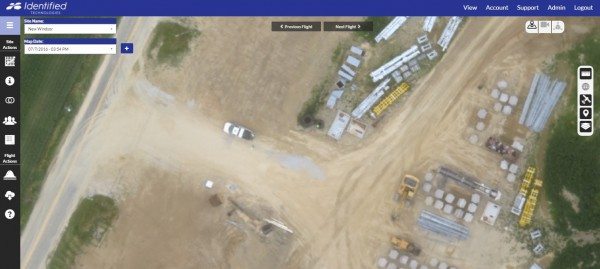 Week 1: Baseline aerial map of the site.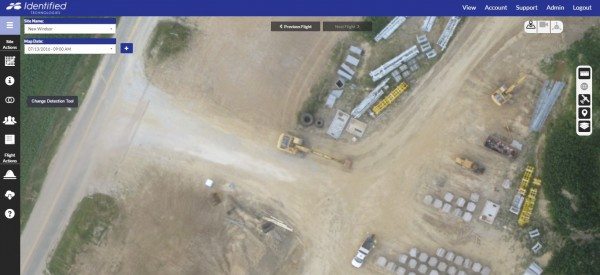 Week 2: Loader brought on site. Truck, bulldozer, and materials removed.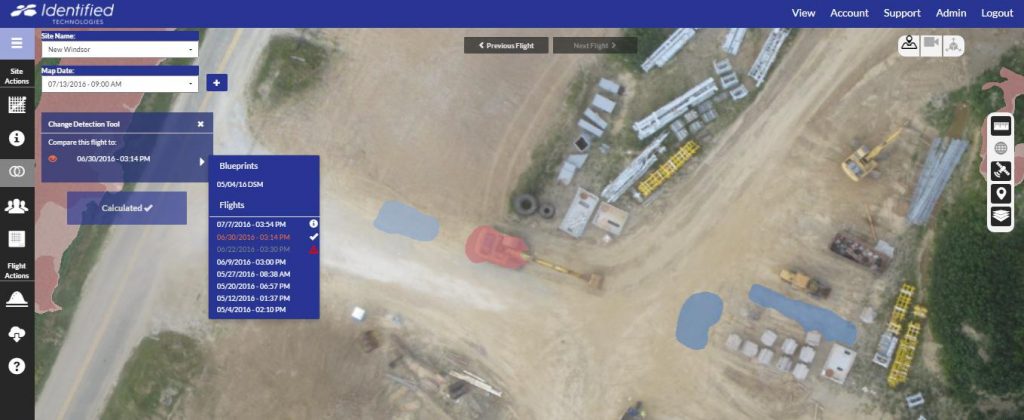 Week 2: Change Detection Technology (CDT) activated. Red highlights additions and blue highlights subtractions