30 Mar

3 Major Takeaways From ConExpo 2017 for Construction Companies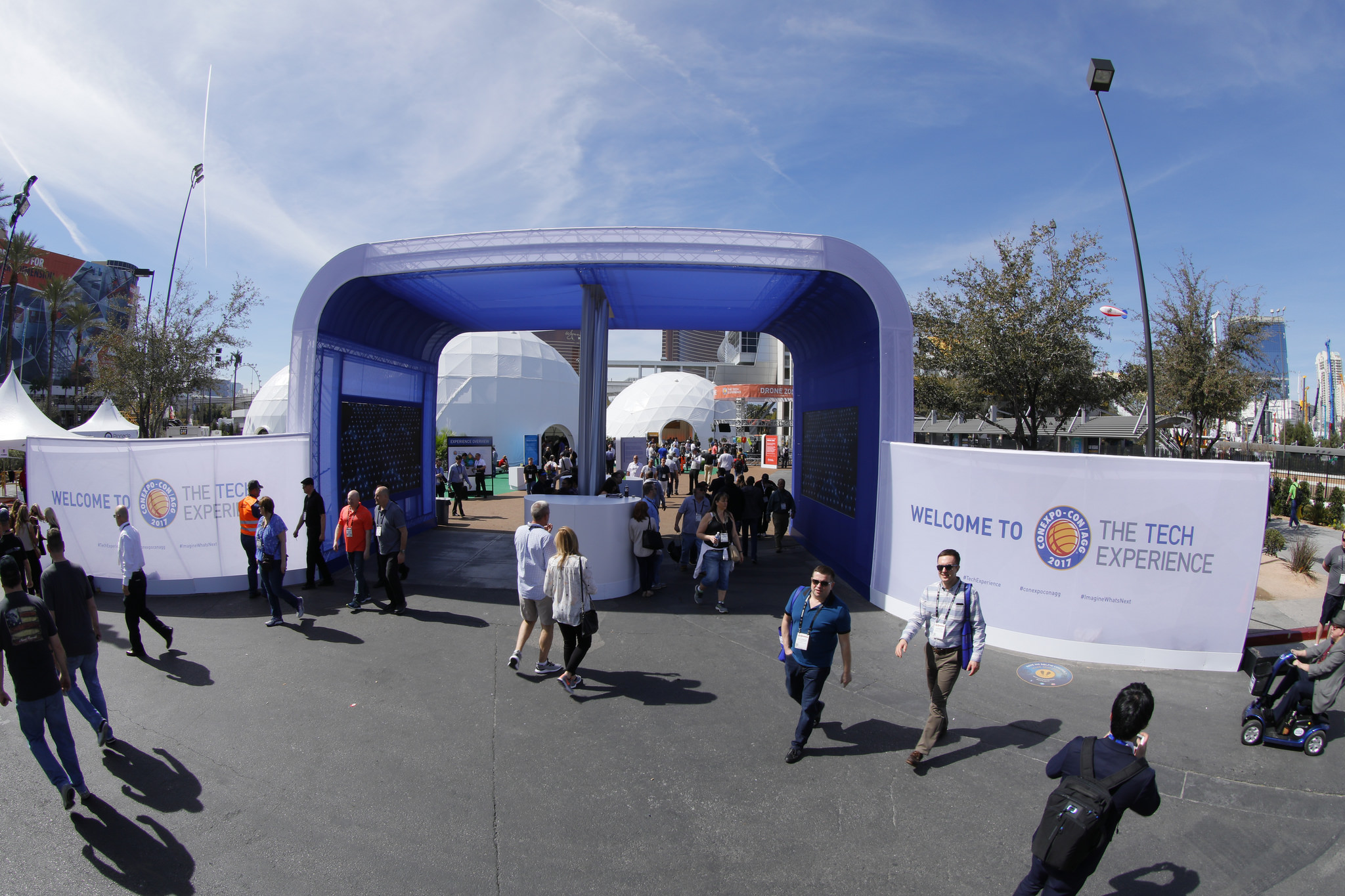 A couple of weeks ago, we attended ConExpo-Con/Agg 2017, a triennial event gathering construction industries in Las Vegas, Nevada. It was five days, 2.6 million square feet full of technologies and innovations in equipment, products, and services.
Clearly, an event of this scale was exciting to exhibit. Not only was the event area incredibly large, the opulence of everything was unbelievable (we're talking beer gardens, movie theaters, and breakdancers). We came back from the event enlightened with major takeaways telling us much about what is to come for the construction industries.
Technology is changing construction
For the first time, ConExpo 2017 launched the Tech Experience, a roundup of tents showcasing cutting edge technology in the workforce, infrastructure, and job sites. The Tech Experience is a space meant for teaching, testing, and demoing forward thinking products for attendees to learn about emerging trends in their industry. We were honored to be part of this experience for the opportunity to bring awareness to commercial drone mapping.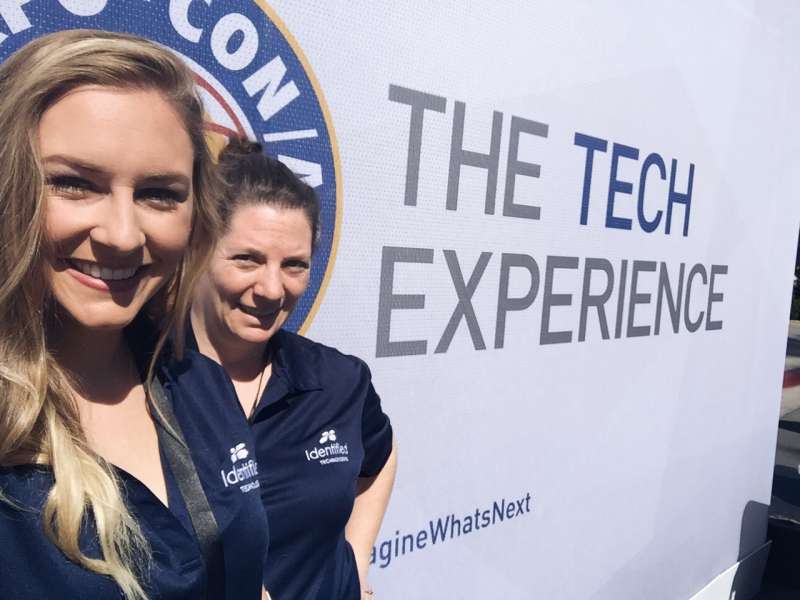 Identified Technologies' Carly Luitgaarden and Deborah Eisenberg at the Tech Experience
One technology company in particular that jumped out was Daqri. They focus on creating augmented reality systems for workplaces. Mainly, they deal with safety, efficiency, and production with future-focused tools such as the Smart Helmet. It's a modern day safety helmet that provides instructional direction while on the job. Say you're in a work environment with unsafe temperatures, the helmet can detect this that and send an alert.
Microsoft was in attendance as well representing HoloLens, a 'mixed reality' headset that allows visibility of real life digital creations. Wearing one on a construction site enables you to see what walls and doors look like on a building, and gives you the power to see if changes need to be made.
The birth of the first 3D printed construction excavator also took place, a large-scale marriage between 3D printing and steel. It functions as a normal excavator, except was 3D printed. This excavator was brought to life through a collective effort involving several organizations dedicated to the construction space.
Of course, we can't go without mentioning drone mapping with folks able to see firsthand the accuracy it offers. A significant trend brought to our attention was the focus on drone surveying and earthwork. The ability to provide real-time data to large earthmoving projects is valuable to workflow and accuracy, this was something that hit home for many contractors and engineers at ConExpo.
Fleet management was another popular discussion point. This new technology allows complete visibility into measuring load and cycle times from each vehicle to decrease unit costs and cycle times. It's a pioneering idea as it can have serious implications toward improving construction companies' bottom line for projects.
Yes, a drone can be on every job site
A drone on every job site? You better believe. This panel featured various leaders in the drone mapping industry, with our very own, CEO, Dick Zhang as one of the speakers. Here are two interesting points discussed during the session:
It's more than just data and contours
Two years ago, the trend was merely retrieving raw data like photogrammetry and lidar. Now,  it's more about generating business with reports and analytics using this data. Taking these next steps saves construction and earthmoving companies thousands of dollars and makes their efforts much more efficient.
The real return on investment (ROI) with drone mapping
When you think of ROI, what comes to mind– time? Profitability? Safety? With a drone mapping solution, every single one of those factors is taken into account. Aerial surveying can now happen on an ad hoc basis, competitive bids are made accurately by predicting cost per yard calculations, and land surveyors are at less risk.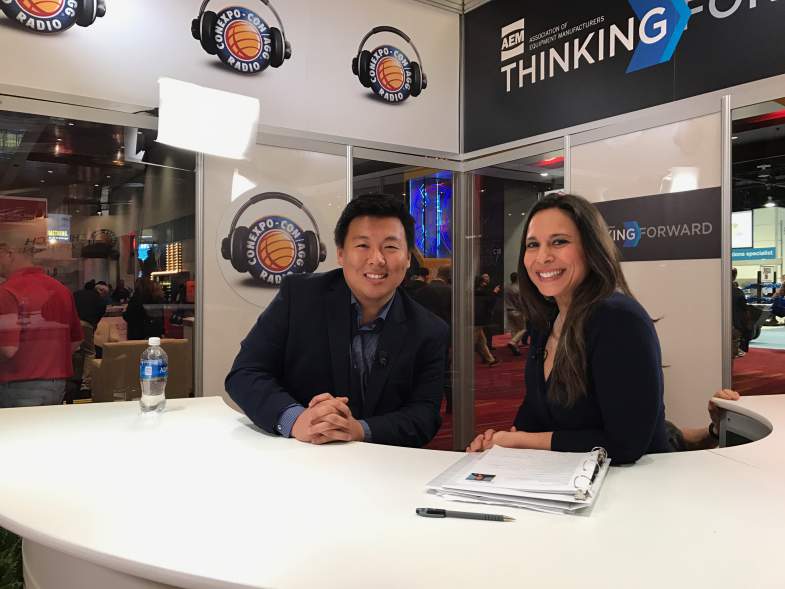 Dick Zhang, CEO at Identified Technologies, speaking to a reporter discussing drone mapping.
What is big data?
Drone mapping is still a new idea in construction. The capabilities drone mapping software has in regards to photogrammetry and accuracy to a sub-centimeter level still leave many folks in awe.
However, one topic everyone is now talking about is the emergence of big data, internet of things (IoT) offerings, and analytics within construction. Each is a cog in the machine helping to compute and automate large data sets from projects to streamline workflows and ensure success.  
The ability to precisely determine project costs is precious to construction companies. Data is money and contractors are starting to see this revolution unfold.
The conversation is over between drone mapping and traditional methods. It is a new day, being able to make business decisions is now the duty of the drone.

We had a fantastic time at ConExpo 2017– it was big, eye-opening, and exciting. We saw amazing things happening in construction and pushing the boundary has never been more evident. We'll see you at ConExpo in 2020!
Related Content: The True Value of Drone Mapping
Featured image by ConExpo