24 Mar

The future of commercial drones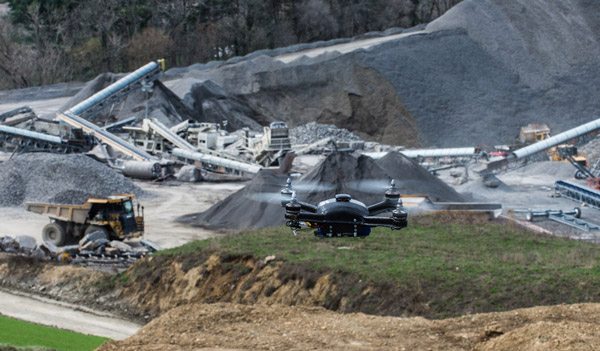 Future and current uses of commercial drones.
Recreational drones are everywhere you look, from the front page of Amazon to the kiosks in your local mall. The industrial sector is using the precision capabilities of commercial drones to achieve jobs with speed and costs that have previously been impossible.
Entertainment
Commercial drones have soared into the entertainment industry; film and television producers are using them to get shots that would otherwise warrant the use of a helicopter. Furthermore, Disney has filed a patent for a drone supported light system to be used to recreate the scene from Tangled that featured thousands of lanterns floating together in the night sky. They have further plans for drones including aerial light displays and floating puppets.
This, of course, will open the door for further entertainment uses, such as using drones as flying platforms from which to launch fireworks. But why not take it further than film and aerial shows? UAVs could be employed as floating trail guides, historical markers, or museum docents. They could be used in sports as flying referees, instant replay devices, or locker room correspondents. Whatever their future in entertainment is, it will certainly be…well, entertaining.
Advertising
Of course it wouldn't be long before someone recognized the potential use for drones in advertising. GauravJit "Raj" Singh and his company DroneCast are already using UAVs to carry promotional banners and drop free merchandise at concerts and other large events. But this certainly isn't the be all end all of possibilities.
With mounted cameras and lights, drones could project images or commercials on sidewalks, parking lots, and courtyards as an effortless and cost effective form of spot advertising. parking lot in front of members of your target audience. Drones could also be utilized as hovering food or product samplers — flown straight from the store to people passing by on the street.
Emergency Response
Nothing is quite as important —  as the job of an emergency responder. One of the most exciting things about commercial UAVs are their capacity to become an integral part of emergency and humanitarian services. Searching for survivors in floods, wildfires, and avalanches require aid workers to put their own lives at risk.  Defibrillator drones can now immediately fly to victims suffering heart attacks to save their lives in a fraction of a time that an ambulance would take to fight traffic.  Embracing drone technology to comb areas of low visibility for victims, test air quality, and deliver much needed medical supplies can help to reduce injury to first responders.
Science
Scientists are rarely technological luddites, so it's no surprise that many of them have already taken advantage of drones. Archaeologists in New Mexico equipped a drone with a heat-sensing camera that uncovered buried structures in an ancient Pueblo cultural and religious center — all without disturbing the site. Besides archaeology, future scientific uses for drones may include:
Tracking migratory birds, whale pods, and endangered species
Observing the environment at work: rain forests, ocean currents, aurora borealis, and weather patterns
Exploring the places humans can't go; the depths of the ocean, into the heart of volcanoes, and possibly to the very core of our planet
Industrial
Companies like Identified Technologies are already putting drones to use in the energy, mining, manufacturing, and construction industries as a way to create detailed maps for analysis. In the future, robots will do more of the hard labor, mining for precious minerals and coal, manufacturing new products, and constructing massive buildings. Industrial productivity while eliminating the risk of injuries to human workers is a worthy.
Regulations
Any businesses wishing to operate drones for commercial purposes have to obtain a FAA Section 333 Exemption — and have to follow strict flight and safety regulations. Guidelines such as keeping aircraft within visual line of sight, not flying over stadiums or large groups of people, and not flying next to airports, minimize the potential risk of drones.
The recently announced FAA registration guidelines for hobby UAVs are not only a huge step forward, they're the proof that drones are here to stay. With plans for commercial registration scheduled for mid-2016 and millions of U.S. companies may soon have the freedom to innovate and launch groundbreaking uses for unmanned aerial systems.
Guest post from Liz Greene a dog loving, beard envying, pop culture geek from the beautiful city of trees, Boise, Idaho. You can catch up with her latest misadventures on Instant Lo or follow her on Twitter @LizVGreene.