06 Dec

Drone Mapping is Taking Highway Construction to The Next Level, APC 2017 Recap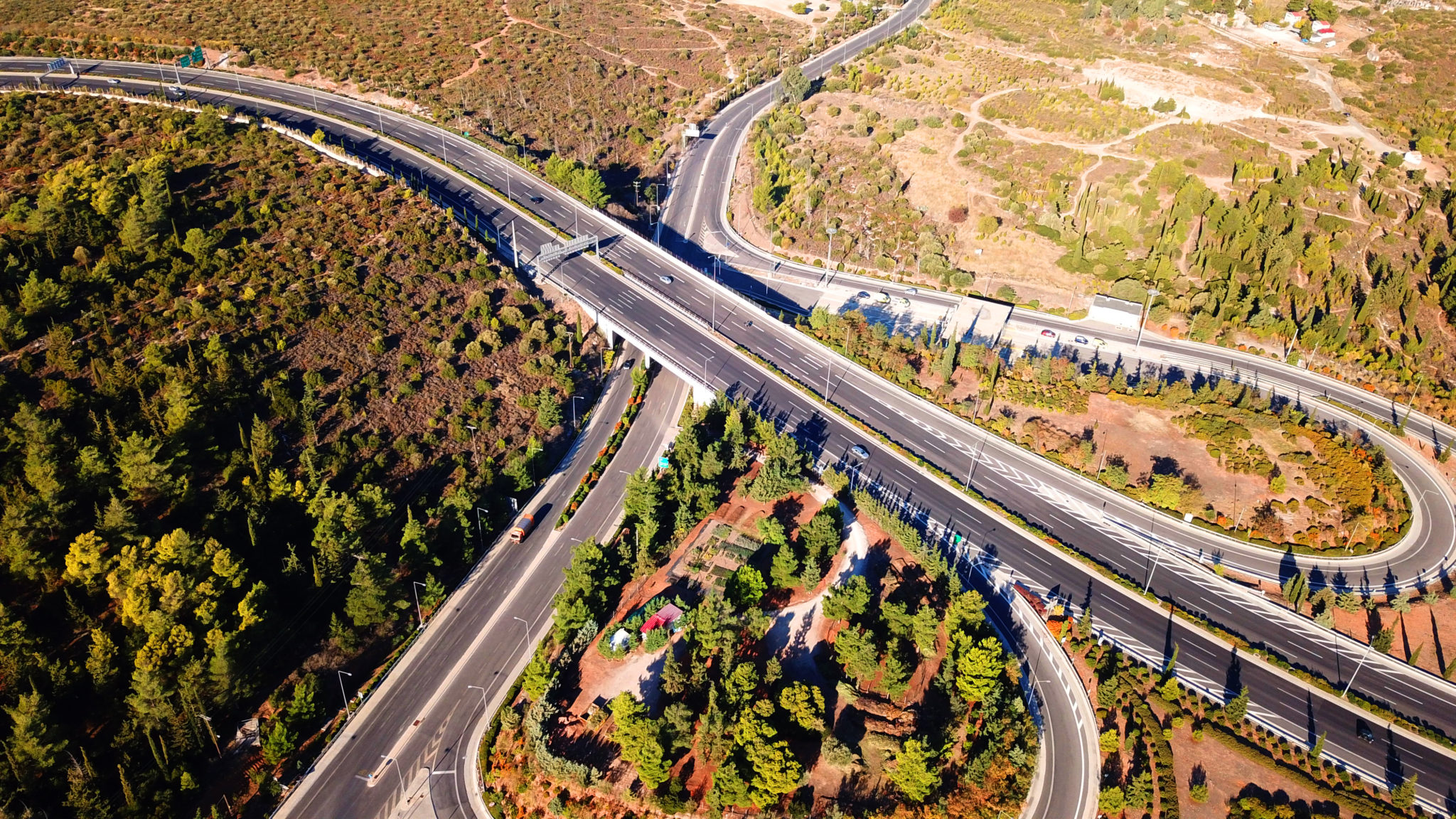 The highway construction industry is becoming more effective with the help of drone mapping.
We had the opportunity to experience the state DOT community by exhibiting at the Annual APC/PennDOT Fall Seminar. From attending this event, we can say drone mapping is the secret weapon to constructing highways.   
This conference allowed anyone and everyone in the Pennsylvania construction and transportation space to connect, share ideas, and do business. There were also breakout sessions and presentations focusing on several different topics surrounding innovation, tech, and more in highway construction.
Keep reading to learn about the highlights, takeaways, and how drone mapping heightens Pennsylvania's transportation-construction scene.
The Transportation and Construction Industries Are Hungry For Drone Mapping
The conversation around drone technology in highway and bridge construction is still in its beginning stages. There was a respectable amount of attendees experiencing the 'wow factor' for the first time when it came to tech. However, there were plenty of others familiar with a construction drone solution and are currently using them on projects.
One interesting takeaway we saw, regardless of anyone's current understanding, was excitement and openness to the solution's offering for transportation projects. It was clear highway construction folks are hungry to innovate with drone technology.
In fact, PennDOT even enacted the State Transportation Innovation Council or the 'STIC' in 2010 to 'establish a process in which ideas, innovative techniques, and processes can be evaluated and implemented quickly and proficiently.'
So, a system is certainly in place for upgrading current practices in highway construction.
Some important areas the STIC values with any potential drone mapping partnership concentrate on strong relationships, cost-effectiveness, safety, reliability, and processing capabilities.
Fortunately, most folks in drone mapping place a mutual value on these standards and needs as well. Bring on the partnerships!
However, the one caveat of working on some of these projects with state DOTs are the policies or lack thereof when implementing drone mapping on public highway projects. Currently, there are laws in place to prohibit flights over pedestrians, moving vehicles, public infrastructure, and more. The UAV also must stay within the operator's line of sight.  
Technology Tools: Internet of Things, the Next Thing in Drone Technology
Our CEO, Dick Zhang, had the opportunity to speak about drone technology and Internet of Things (IoT) during one of two 'Technology Tools' breakout sessions.
The Technology Tools presentations allowed representatives from different companies to discuss how different technologies can improve highway construction.
Zhang spoke on behalf of Identified Technologies to educate attendees about drone mapping and IoT– which connects physical objects to other Internet-enabled devices and systems.
He discussed the benefits of connecting equipment on the job site to the internet and how it helps you understand the characteristics of a haul/load cycle. This information consequently allows you to determine things like slow haul periods and lost production.
IoT is taking data to the next level. It's not giving you pages and pages of excessive information, it's giving you straight answers. This is important for transportation and highway projects because 'answers' are always needed as soon as possible.
In addition to the drone and IoT talk, AECOM spoke about automated vehicles and how they will change the transportation industry. In a nutshell, their presentation highlighted how the use of autonomous vehicles will be a safer, more convenient, and environmentally friendly alternative way to get around.
The Immediate Benefits of Construction Drone Services on Highway Projects
A popular discussion point this year at APC was with the importance of surveying on highway projects.
The need for constant job site data to understand project progress is certainly there, and the drone is the perfect tool to exploit for the job.
Drone mapping can provide project data back in a day that could take a land surveyor more time and money using traditional methods. It's a safer, faster, and more efficient opportunity for construction companies working on highway projects.
It's also a great way to monitor the contractors or subcontractors on these projects depending on how the job is laid out. DOTs can use drone technology to conduct their own surveys to make sure things go according to plan.
In this case, and all cases it's a great tool and application for the constant need to stay in-the-know and keep things in check.
Conclusion
We had a great time at the APC/PennDOT Fall Seminar this year, it was an event full of valuable information for everyone to use, learn, and grow within the industry of DOT construction.
We learned drone mapping is a game-changer for highway and bridge construction and we're excited to see adoption continue, especially from the IoT and surveying standpoint.
Hope to see you at APC next year!
Related Content: The Earthmover's Guide to Saving Time & Money with Drone Mapping