17 May

How to Become FAA Part 107 Certified and Obtain a Commercial Drone License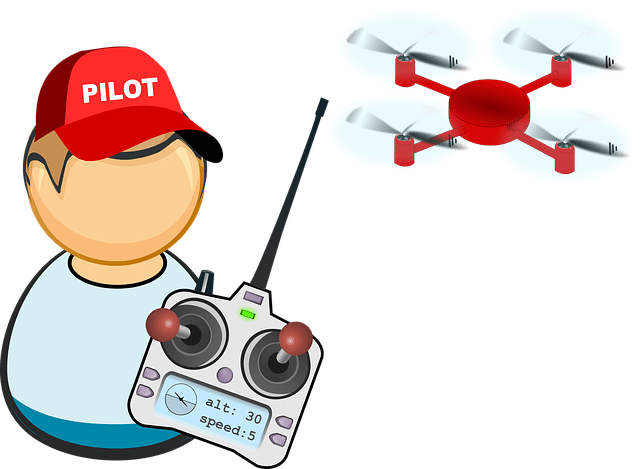 In August 2016, the U.S. Federal Aviation Administration (FAA) passed Federal Aviation Regulation (FAR) Part 107 – small Unmanned Aircraft Systems.
Drone mapping operations can now be conducted for commercial use with a Remote Pilot Certificate.
Although the process is much simpler and several regulations have been uplifted, the road (or should I say sky?) towards earning your certificate is no cake walk. There are still regulations to be knowledgeable of if you wish to pass in order to perform drone surveys of sites.
Passing the FAA Unmanned Aircraft General (UAG) Knowledge Test is one of the toughest hurdles to get over for folks wishing to perform drone surveys. Not only does it involve preparation and studying, the complete certification procedure is quite intricate as well.
No worries! We're here to guide you through each step of the process.
Working with a drone mapping solution enables you to have a thorough understanding and complete comprehension to the exact steps you need to take for the Part 107 exam.
By the time you're done reading this post, you'll know each step necessary to pass your Part 107 to start drone mapping on your job sites!
How to register for the Part 107 exam
To register, call your local Knowledge Testing Center to schedule an exam appointment.
Be sure to give yourself enough time to study beforehand, we recommend setting the date two weeks out from when you schedule. Make sure to have a government-issued photo ID handy when showing up for the exam.
What to study for the exam:
We advise you to place a lot of studying and preparation in airspace and their classifications, it's a topic that's heavily covered. Here's the full list of topics:
Regulations
Airspace and requirements
Weather
Loading and performance
Operations- communication, procedures, maintenance, and inspection
In addition, the FAA has an online course to help further prepare you.
Here are a couple of sample questions straight from the FAA:
To ensure that the unmanned aircraft center of gravity (CG) limits are not exceeded, follow the aircraft loading instructions specified in the
A) Pilot's Operating Handbook or UAS Flight Manual.
B) Aeronautical Information Manual (AIM).
C) Aircraft Weight and Balance Handbook.
Option A is the answer
When operating an unmanned airplane, the remote pilot should consider that the load factor on the wings may be
increased any time
A) the CG is shifted rearward to the aft CG limit.
B) the airplane is subjected to maneuvers other than straight-and-level flight.
C) the gross weight is reduced.
Option B is the answer
Format of Part 107 exam:
Going into the exam, this is what to expect:
60 questions
Three multiple choice answers per question
Passing score is 70%
Costs approximately $150.00 to take the exam
And if you fail – you must wait an additional 14 calendar days to take it again, which will cost an additional $150.00.
Once you pass, what's next?
Create an account with the Integrated Airman Certification and Rating Application (IACRA) in order to apply for your Airman Certificate.
If you need further instruction regarding the application process, the New User Guide is a good place to refer.
Within that application, you'll be prompted to enter your 17-digit knowledge test ID. Be aware it can take up to 48 hours (or longer) after the exam for IACRA to recognize the test ID.
Once you finish the application, TSA will perform a background check and email you upon completion. From there, you'll receive a temporary certificate (good for 120 days) from IACRA until mailed your permanent one.
Rules to always remember with drone mapping
After receiving your Remote Pilot Certificate, knowing the complete list of rules is critical. If you remember these specifically, you'll be staying compliant with the FAA and keeping everyone safe on and around the job site.
Must obtain certificate on your person when performing flights
Surveying drone must always weigh less than 55 pounds
Operations must occur in daylight or twilight
Maximum altitude is 400 feet above the ground
Maximum speed is 100 mph or 87 knots
Drones cannot fly under a covered structure
What's next for Part 107?
With the rise of Amazon's delivery by drone — a delivery system from Amazon designed to safely get packages to customers in 30 minutes or less using unmanned aerial vehicles — to serving construction industries, commercial drone popularity is only growing. This trend begs the question of what the next steps will be in regards to the Remote Pilot Certification and if changes could be added to further simplify the process of obtaining it.
In the words of Neil Armstrong himself, the Part 107 Regulation is definitely 'one small step for man, one giant leap for mankind.' So, moving forward, we most likely will not see any more breaks in becoming a Remote Pilot.
However, you can never be too sure what the future holds. Let us know what you think in the comments below.
Related content- How to Start Commercial Drone Mapping Operations: Part 107 Step-by-Step Guide